About
Us
MindEdge's mission is to improve the way the world learns. Since our founding by Harvard and MIT educators in 1998, we have served more than three million learners.
General Info
MindEdge, a learning house
MindEdge is a learning house with four different doors. Inside these doors, the rooms of our house are all constructed with the same high-quality materials, expertly designed, and learner-approved. MindEdge's for-credit courses and student success products serve institutions of higher education.
The Featured Video is Undergoing Maintenance...
Management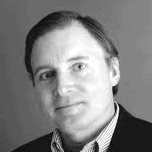 Jefferson Flanders President & Chief Executive Officer
As President and Chief Executive Officer for MindEdge, Inc., Mr. Flanders has overseen the company's strategic and operational direction since 2005. An author and educator with a long-standing interest in how people learn and innovate, Mr. Flanders has led the company's narrative learning initiative, including the development of simulations and scenario-based instruction. Mr. Flanders brings more than twenty years of experience in media and publishing to his role at MindEdge, including stints with Harvard Business School Publishing and the New York Times Company, where he served in varied management positions. Mr. Flanders has taught in New York University's Journalism Department, Boston University's School of Management, Babson College, and the American Press Institute. He is the author of two critically-acclaimed spy novels, Herald Square and The North Building.
Sandy Slager Chief Operating Officer
As Chief Operating Officer for MindEdge, Inc., Ms. Slager oversees all daily operations of the company. Focusing on project management functions, Ms. Slager works closely with the new business, editorial, and technology teams to ensure the smooth delivery of MindEdge systems and programs for both higher education and professional development segments. Ms. Slager is a member of the Forbes Boston Business Council and enjoys opportunities to publish business communications and leadership tips. Ms. Slager received a B.S. in Applied Mathematics from Union College in 1997 and a Master in Business Administration from Boston University in 2013. Previously, she worked as a computer assurance associate for PricewaterhouseCoopers L.L.P., specializing in market analysis and systems auditing for the financial services industry. When Ms. Slager isn't at MindEdge, she chases around her dancing twin toddler daughters.

William F. Connolly Chief Financial Officer
Mr. Connolly oversees the overall financial plan and accounting practices at MindEdge, Inc. Mr. Connolly has nearly four decades of experience in operation capacities and accounting at The Boston Globe and The New York Times Co. While Controller at the Globe, Mr. Connolly oversaw the implementation of an enterprise-wide general ledger system; he established a corporate center for integrated financial, payroll, and benefits accounting as President of the New York Times Shared Services Center. He has also provided strategic and operational oversight to the Globe Santa Fund Trust which provides holiday gifts to underprivileged children in the Greater Boston area. Mr. Connolly holds a bachelor of science from Boston College. Mr. Connolly is also an avid bicyclist, who has ridden his bike on every continent.

Brad Neuenhaus Chief Business Officer
As Chief Business Officer, Mr. Neuenhaus guides sales, marketing, and the development of new markets for the company. Most recently, Mr. Neuenhaus was a founding partner at Keys to Literacy, a teacher training company. Prior to that, he founded and was CEO of BeNow, a database marketing services company, was a Senior Vice President of the Database Services Division at Equifax, and held various management positions at Epsilon. Mr. Neuenhaus received a B.A. in American Studies from the George Washington University and an M.B.A. from the Boston University School of Management. Mr. Neuenhaus is an avid outdoors person who splits his time between hiking the mountains of New England and removing ticks from his arms, legs, and torso.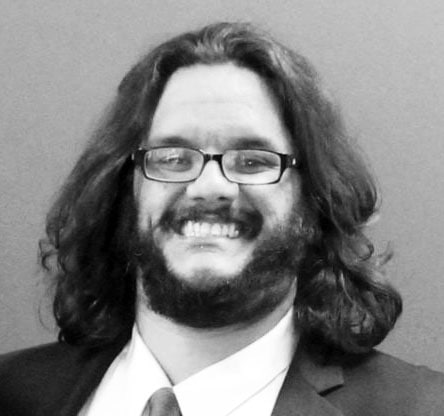 Hugo Lallo Chief Technology Officer
Mr. Lallo has more than 13 years of experience as a software engineer, spanning a vast array of senior and C-level positions. Prior to joining MindEdge, Lallo was the lead software engineer at Zume Inc. where he led a team of engineers focused on customer success. Prior to that, he was chief technology officer at Stage Fund as well as chief technology officer/chief information officer at DN2K LLC. He also held roles at Wavecloud, Arrow Electronics, and ITriage LLC.

Chris Edwards Senior Vice President, Partnerships
Mr. Edwards manages partnership efforts for MindEdge across a wide range of the company's interests, especially in the academics and technology areas. With nearly 20 years in the sector, Chris has built synergies across the education lifecycle at companies such as Yellowbrick.co, Helix Education, Civitas Learning, Instructure, Hobsons, and Quark. In his spare time, Mr. Edwards indulges his inner sportswriter by watching way too much soccer on every streaming service.

Michael Warner Director of IT Services
Mr. Warner manages the company's technical services and support including client integration, internal support, learner support, and data management. He contributes to the innovation and maintenance of the MindEdge systems and web applications. Prior to joining MindEdge, Mr. Warner mastered several computer languages and developed custom e-commerce and CMS solutions for companies and institutions including Doble Engineering and Harvard University. Mr. Warner holds an M.S. in Instructional Technology from SUNY Potsdam as well as numerous certifications. In addition, Mr. Warner is fluent in Russian and German, having studied at the post-graduate level at SUNY Albany and at the Free University of Berlin, Germany.



Abby Ericson Managing Editor
With a background in higher education, teaching, and student support, Ms. Ericson brings a learner-focused perspective to the role of managing editor. She oversees all editorial projects and works closely with subject matter experts and the editorial and technology teams to ensure a high-quality, engaging learning experience for all MindEdge learners. Ms. Ericson received an M.A. degree in English in 2017 and has taught courses at the University of Massachusetts Boston and Southern New Hampshire University.

Frank Connolly Director of Communications and Research; Senior Editor
Mr. Connolly brings more than three decades of experience in journalism and politics to his role as Director of Communications and Research at MindEdge, where he oversees the company's public communications and also manages its ongoing series of public-opinion polls. In his role as a Senior Editor he also manages curriculum design and content creation for a variety of courses, with an emphasis on the social sciences. An award-winning columnist and editor in alternative media, he later spent more than 20 years as a political consultant and pollster, advising candidates for President, U.S. Senator, Governor, and other offices. A graduate of Harvard College, he writes mystery stories in his spare time.

Dan Picard Senior Editor/Manager, Quality Improvement Programs
Mr. Picard, a Senior Editor and Content Developer for MindEdge, has created, directed, and managed the instructional materials for many of MindEdge's continuing education and project management courses. As a Certified ScrumMaster® (CSM) and Project Management Professional (PMP ®) with more than 15 years of continuous improvement expertise, Mr. Picard brings a wealth of experience and knowledge to his role. His work on the Project Management Institute's A Guide to the Project Management Body of Knowledge (PMBOK® Guide) positions him as a well-informed practitioner and educator, and his grasp of Lean, Agile, and quality improvement applications is evident in the content and courses he has developed. A MindEdge contributor since 2011, Mr. Picard continues to look for new and interesting ways to present material in an informative and engaging manner and to help students increase their understanding and comprehension of important business concepts and ideas.

D. Quinn Mills, Ph.D. Chairman of the Board
D. Quinn Mills, an educator and thought leader, has served as chairman of MindEdge, Inc. since its founding in 1998. Dr. Mills, who has taught at Harvard Business School and MIT's Sloan School of Management, consults with major corporations and governments, and lectures on management, leadership, strategy, economics, and geopolitics. He is also an expert on the differences between Asian and Western leadership styles. His most recent books include Democracy and its Elected Enemies (Cambridge University Press, 2013), Shadows of the Civil War (MindEdge Press, 2014), and Global Economic Turmoil (World Scientific Press, 2015). Dr. Mills earned his MA and Ph.D. from Harvard University, both in economics. He received his undergraduate degree from Ohio Wesleyan University.
Our partners
We are proud to serve such notable organizations as Drexel University, HRCI, LSU, Project Management Institute, and Hemmera. And we offer credits from the following credentialling institutions: